Marketing Outreach Programs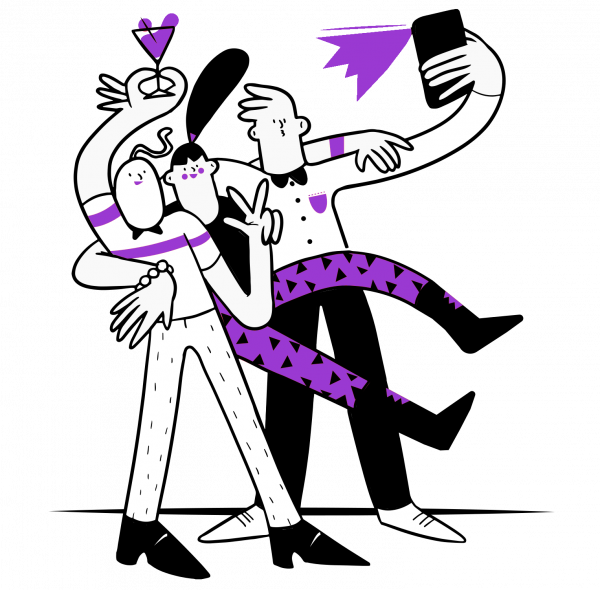 Get ahead of your competitors with a strategic marketing program that leverages our proprietary technology to gain new clients, grow your business, and interact with your community.
We help you build and grow your network, find and target specific demographics, and empower your digital social presence with communities of your choosing. We believe in natural and organic growth with a touch of tech and automation to dial in on specific targets.
Marketing Pricing Table
Access to Private Network
$500
Digital outreach and predictive marketing Platform
$1,000
DIgital outreach and predictive marketing Platform - Plus Network Boost
Outreach Platform Technology
Our proprietary social media outreach platform has both a human and automated component to it.  Our talented team of marketing professionals will work with your team to hone in on the right target audience, develop shareable content for distribution across your social networks, and provide a human touch to your organic growth.
Connection Platforms:  LinkedIn – Facebook – Instagram – Twitter
Marketing Services

Scheduled Content Distribution (up to 10 posts a day)
Expert Analytic Analysis of Campaigns

Proprietary Relationship-Building Tools

We organically grow your LinkedIn network with people you actually want to connect with. (up to 36,500 invites sent per year)
Target demographics, industry-specific email lists, automated outreach, invitation connections, auto-endorsements, and individual automated outreach (100/day)
Add-On Services

Access to IT Global Services Network (2m+ connections and growing)
Fundraising support between funders and those seeking capital

3% finder's fee if fundraising is obtained through members of our network

Sponsored Posting in Our Exclusive Network (including high net worth individuals)

Content must be related to the empowerment of people
No direct product solicitation
Need something outside of this scope? Contact us below with more details.
Fill out the form below and connect with a Predictive Marketing Specialist.