FULL STACK DEVELOPMENT SERVICES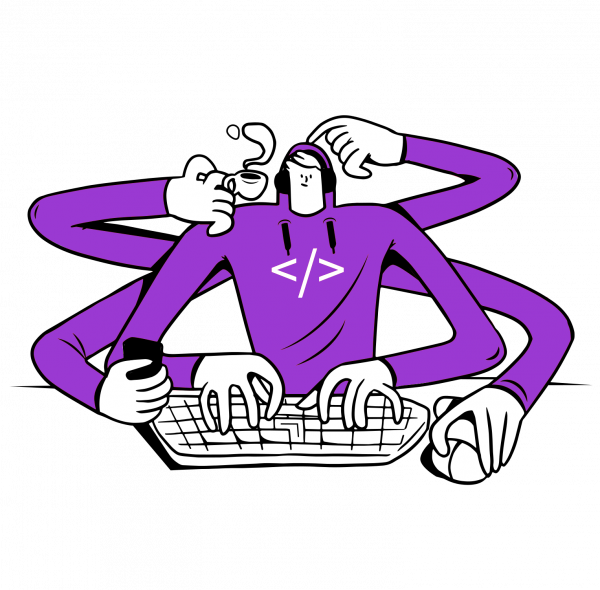 Salesforce – WordPress – HubSpot – Mobile Applications – Complex Blockchain Websites – IOS Applications – Laravel – React – React Native – FireBase – CSS – C – PHP – APEX – PYTHON – JAVA – iOS – Android – APIs
Custom Software Development is a core service at IT Global, fulfilling any specifications you may have. Our seasoned professionals are familiar in website development, software development, full stack development, and mobile applications development.
Our Five Commitments to You
A reputation of on-time product delivery.
Ongoing communication throughout the process with our team and yours.
A product delivery you're anticipating. No surprises.
Continued assistance and customer support even after the project ends.
A reasonable price.

We excel at creating products that are beyond our client's expectations. From MVP prototype launches to full stack software development services, our team has years of expertise in the following platforms:
CSS | C/# | PHP | APEX | PYTHON | JAVA | JS | API
Laravel | React | React Native | PSA
Windows | iOS | Android | Linux
Desktop software development
Complex Blockchain Websites
Mobile applications
WordPress Support
Website Plugins
HubSpot Developer
Salesforce Implementation
At IT Global Services, we believe the key to a successful software build process starts with a professional level of communication between us. How do we do this? By coordinating weekly sessions with every one of our clients to ensure a successful delivery of a product you're excited about. We're also aware that software development is expensive, so each client is provided with the most reasonable rate in the market. That is a big commitment that many other developers won't stand by
Custom Software Development
We have assembled the finest full stack development team strategically located around the world in order to provide you with a diverse, round-the-clock development cycle. Our top-notch developers have the capacity to develop complex products (AI/Machine Learning Solutions) that many software development companies might stray away from or under-deliver when deadlines approach. But we thrive on challenging problems. It makes our developers better.
IT Global is best known for our desktop application development, web application development, custom software development, and full stack development. We also have expertise in healthcare software development, understanding the complexities of HIPAA Compliance as well as NIST Compliance, CMMC Compliance, and other compliance-related businesses.
Software Development Services
Desktop Software Development
Cloud Software Development
Custom Machine Learning Solutions
AI Solutions Development
eCommerce Development
Software Testing Services


Mobile Applications

Don't get stuck in the idea phase. Make your mobile applications a reality. If you're looking for a trusted company to build an app for your business, IT Global Services is a mobile app development service with the expertise to get it done. Many companies struggle with how to build a mobile app or lack a full-time developer to execute on their Minimum Viable Product (MVP) prototype. Our mobile applications specialists can launch a proof-of-concept MVP app in weeks, saving you time and money.
Mobile App Development Services
Build iOS App
Build Android App
MVP Prototype Launch
CRM Implementation
Customer Relationship Management support and CRM implementation is where IT Global Services is well-versed in and knowledgeable on a range of complex topics. Having set up countless Salesforce implementations, HubSpot implementations, and various other CRM migrations, we offer a variety of CRM support. If you're seeking Salesforce support for your small business, or simply troubleshooting a HubSpot problem, IT Global Services is a premium CRM consultant.
WordPress Development
WordPress development is a challenging environment to navigate, especially with countless plugins that could jeopardize another plugin and potentially take down your website in no time. Developing a proper staging environment, coordinating live pushes, and consistently updating plugins can help mitigate troubling disruptions. If you're looking for a WordPress installation, WordPress development, or WordPress plugin support, reach out!
Request Development Support
Fill out the form below and connect with an IT Global Services Developer.